About Course
HOW DOES THE TAP MINDSET WORK?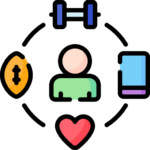 Healthy habits & Routines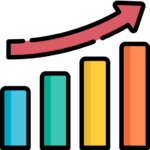 Once you sign up to the TAP Mindset method, you will receive: TAP Rookie Manual & 12 weeks of TAP Program.
MANUAL
As a TAP Athlete, you should had received your TAP Rookie Manual. Your manual is your commitment to yourself to become the athlete that you want to be in the future; it is meant to work as a template to create your mental program and self accountability tool. The manual is divided in 2 parts:
Start Profile
During the first 3 weeks of our program, we will guide you to understand your environment, create your vision, identify strengths/weaknesses and to set clear goals. You will answer a few questions to help you create your Start Profile.
Once your Start Profile is completed, we will start creating healthy habits. Starting on Week 4, we will start teaching you about easy and simple habits to take care of your mind and body. You will learn about hydration, how to improve your sleep to understand your circadian rhythm (your biological clock) and how it helps regulate your sleep, nutrition, body temperature, alertness, reaction times, and hormone levels and how they affect your focus, your recovery and your performance.
You will also learn other habits to help you win the day. As well as time management so you can decide which tools and habits work best for you and how to fit them in your daily schedule.
Game Plan
One day a week, you will create a Weekly Game Plan. Identify and choose some skills, to reinforce or improve, and focus specifically on them this week in 4 departments: Technical , Tactical, Health and Fitness & Mental. We will provide skills for the Mental & Health departments. Ideally you and you coach can decide together with aspects of the Technical and Tactical department you both want to work on each week. 
After your Weekly Game Plan is completed, you move on to preparing your Daily Game Plan. We start the DGP by reflecting on your THOUGHTS- how are you feeling, what are you grateful for and other actions to win the day. This part is very important so when you coach reads how you are feeling, he can adapt the practice and make the communication more fluid.The we move on to take ACTION –  Since our brain focuses better if we pay attention to one thing at the time, we want to pick just a couple of skills from the WGP to focus on each day. When we pick the same skill 2-3 times per week and dedicate enough specific a attention to it, it will increase the quality of that skill. At the end of the day, you will evaluate your day – PROGRESS. You will rate your mindset by self evaluating aspects like your self talk ( conversation inside your head ), attitude, body language and performance. You will also track if you are completing the actions agreed in your plan.
PROGRAM
Access to 12 weeks of TAP Program. You will also commit to take an online session to deliberately practice different tools and techniques meant to increase your focus, improve your recovery and take care of your mental health. 
The program offers daily instructions to help you learn how to use your manual, plus examples and ideas to fill in the manual. 
Every day we will provide you with a different – 8 to 12 minutes – mindfulness or mental training session such as: breathing techniques, meditations, visualization, NSDR ( Non Sleep Deep Rest). You are going to learn different types of each tool and how they can affect your mind and body. As well as in what different situation and scenarios to use them – practice, competition, and personal life. You will learn how you can use them and juggle them in your daily schedule to get the most of brain and body. We will also recommend some optional tools – aside of your daily session- for those who want to master them.
We believe in the deliberate practice – repetition over and over of a skill with the intention to master them. That is why designed the program so you practice each tool many times thought out the program. However, we will give you new examples every day of how to use the same tool or technique for different scenarios.
The goal of the TAP Rookie program is to get you started with mental training and mindfulness. We want to help you know your mind and body. We aim to teach you about mindfulness techniques and neuroscience tools, help you start the snowballing effect of creating healthy habits and each of them can benefit you,  so you evaluate yourself what habits works for you and your lifestyle. Eventually giving you the freedom to decide to create your own personal program !
What Will You Learn?
Health habits and neuroscience tools / hacks to increase performance and recovery ( water first time , circadian etc )
Breathing tecniques - visualization etc
Situations to use them for practice, competition, for mental health purposes
Selfknowledge of my technical, tactical, competition & myself as a person.
How to maximaze my mind , body , time
Gain of quality and efficiency
Increase performance
Increases focus
Increases recovery
Decreases anxiety , stress
Course Content
Week 1 – Day 1
Week 1 – Day 2
Week 1 – Day 3
Week 1 – Day 4
Week 1 – Day 5
–
Week 2 – Day 1
Week 2 – Day 2
Week 2 – Day 3
Week 2 – Day 4
Week 2 – Day 5
–
Week 3 – Day 1
Week 3 – Day 2
Week 3 – Day 3
Week 3 – Day 4
Week 3 – Day 5
–
Week 4 – Day 1
Week 4 – Day 2
Week 4 – Day 3
Week 4 – Day 4
Week 4 – Day 5
–
Week 5- Day 1
Week 5- Day 2
Week 5- Day 3
Week 5- Day 4
Week 5- Day 5
–
Week 6 – Day 1
Week 6 – Day 2
Week 6 – Day 3
Week 6 – Day 4
Week 6 – Day 5
–
Week 7 – Day 1
Week 7 – Day 2
Week 7 – Day 3
Week 7 – Day 4
Week 7 – Day 5
–
Week 8 – Day 1
Week 8 – Day 2
Week 8 – Day 3
Week 8 – Day 4
Week 8 – Day 5
–
Week 9 – Day 1
Week 9 – Day 2
Week 9 – Day 3
Week 9 – Day 4
Week 9 – Day 5
–
Week 10 – Day 1
Week 10 – Day 2
Week 10 – Day 3
Week 10 – Day 4
Week 10 – Day 5
–
Week 11 – Day 1
Week 11 – Day 2
Week 11 – Day 3
Week 11 – Day 4
Week 11 – Day 5
–
Week 12 – Day 1
Week 12 – Day 2
Week 12 – Day 3
Week 12 – Day 4
Week 12 – Day 5
Student Ratings & Reviews
No Review Yet